more news
#PittsburghMe: Meet Josh Williams, History Major from England
Monday, September 26, 2016


Meet Josh Williams
Major: History
Expected graduation: Spring 2018
Hometown: Sheffield, England
High school: Meadowhead High School
Scholarships: Athletic Scholarship - Soccer
Why did you choose Point Park University?
I had a family friend who attended Point Park for soccer and was actually the captain of the team. Another friend had enrolled at Point Park the year before that. Both of them loved the school and the city, and I knew I could trust their opinions. Having connections here made the transition easy and affirmed that Point Park was the right choice for me.
What's the biggest difference between Pittsburgh and your hometown?
Sheffield is around 3,500 miles away, so there's a huge distance! They're similar in feel though. They both have that steel city history and industrious sense.
Describe your experience as a student athlete at Point Park.
My freshman year was the most enjoyable. I still felt like I was on vacation, and we rode a wave throughout the fall just grinding win after win. Our team was unstoppable! We didn't make it to the nationals bracket, but it was still an amazing experience.
When someone says "Point Park," what first comes to mind?
A home away from home.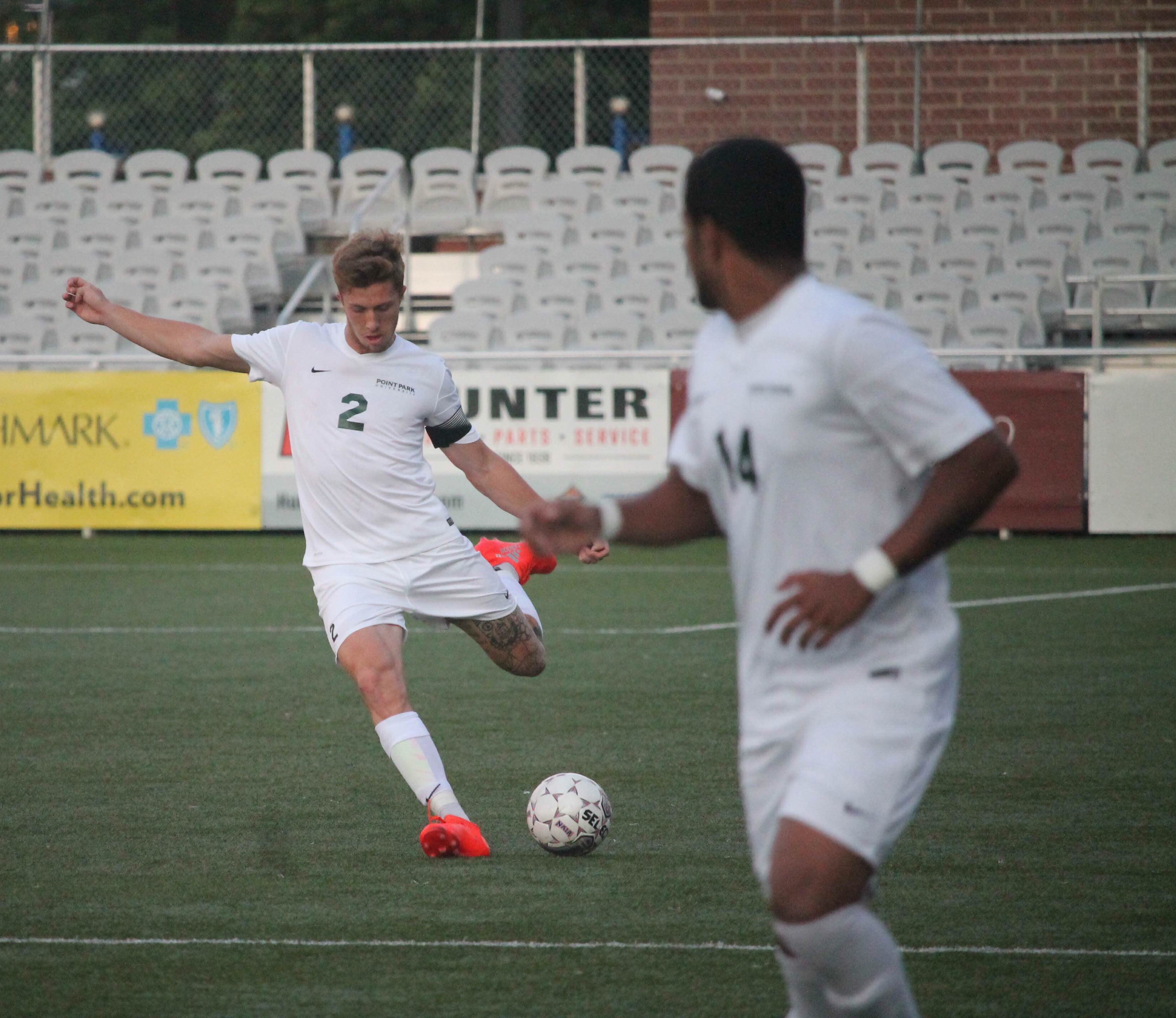 Pittsburgh has an impressive food scene. Where is your favorite place to eat?
My friends and I love going to Sienna Mercato for the yummy meatballs. On Wednesdays, we always have a good crowd for wing night at Redbeard's.
Describe your experience living in Pittsburgh in one word.
Different.
What advice would you give to incoming students?
I would tell incoming students to enjoy every semester and make the most out of your experience. Try to take in as much as you can, meet new people, and try different things, because it goes by so fast.
Read more #PittsburghMe profiles
---
Photo by Annalee Tomak, senior public relations and advertising major
Athletic photo courtesy of Sam Robinson, senior photojournalism major
Text by Maggie McCauley, senior broadcast reporting and public relations and advertising major
More About: international, athletics, School of Arts and Sciences, student athletes, Pittsburgh, scholarships, history