#PittsburghMe: How the City Transforms Point Park Students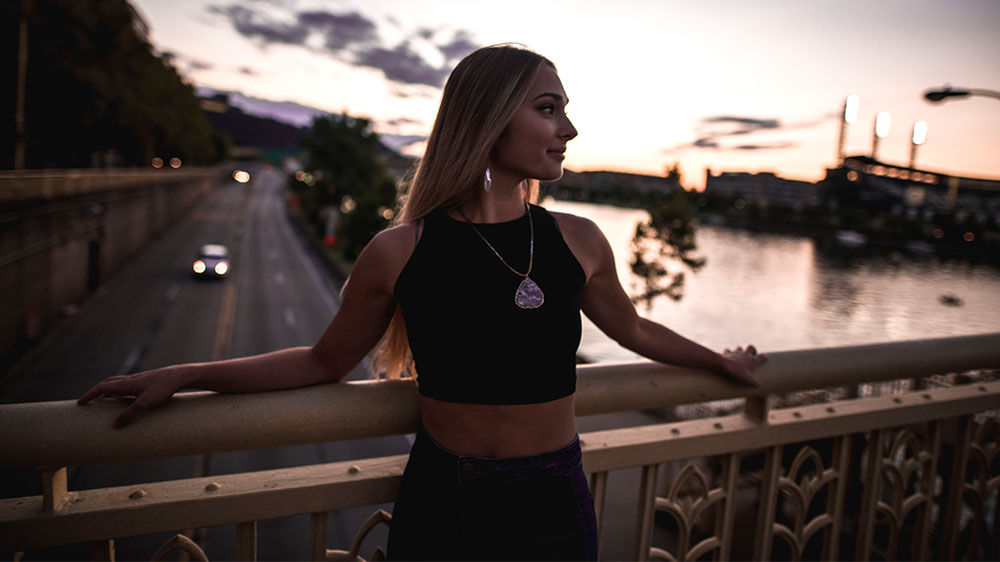 Downtown Pittsburgh Adds to Your Point Park Experience
We're asking students how Downtown Pittsburgh has transformed them during their time at Point Park.
In #PittsburghMe profiles, we'll introduce you to current students who will share their perspective on the Point Park University experience. Students from far away - and not so far away - will provide their take on how Downtown Pittsburgh and Point Park University have changed them for the better.
Sports, Arts and Entertainment Management major from Troy, Pa.

Tell us something unique about yourself.
Something unique about me is that I'm originally from the Dominican Republic. I came to the United States when I was 12 years old. Coming to the United States was challenging at first because I didn't speak the language, which made it hard for me to communicate with students and teachers. Also, the culture was very different than what I was used to. I was blessed to have wonderful teachers and staff throughout middle and high school who wanted me to succeed and helped me overcome those challenges.
Public Relations and Advertising major from Edinboro, Pa.

Tell us about your work experience with Major League Baseball.
"I work for Major League Baseball as a live content creator with the Pittsburgh Pirates. In this position, I work for the MLB's social media team and attend most Pirates home games to gather content for the MLB, as well as the home and away teams. Most of what I do is photography. It has been incredible to see players and teams sharing my work on their respective social media platforms. I am having so much fun in this position and it has really confirmed that I am going into the right career."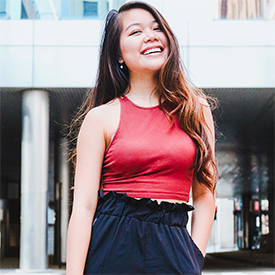 Cinema Production major from North Huntingdon, Pa.

How did you become a published writer before graduating high school?
"I was a part of speech and debate in high school when I discovered the Interp Store writing contest. I had written a short story about my grandma, edited it and didn't think much of it. I got an email one day that my story was selected to be published in an anthology for other students in speech and debate to buy/use when they compete! It was surreal to think someone across the country could be performing words I wrote!"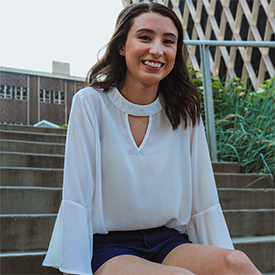 Political Science and Legal Studies major from Russell, Pa.

What advice do you have for incoming students?
"Enjoy college life. This is probably one of the only times in your life where you won't have to worry about paying bills or making your bed every day, so never take it for granted. Make friends, take pictures, travel often, and eat all of the pierogies Pittsburgh has to offer."
Public Relations and Advertising major from Pittsburgh, Pa.

What opportunities have you had through your major?
"The opportunities I have had here are endless. On top of the guest speakers that all of my professors bring in to talk and network with, I have had the chance to hold numerous leadership positions, attend conferences and take on six different internships."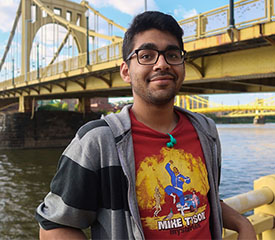 Multimedia major from Youngstown, Ohio

Why did you choose Point Park?
"A huge part of me choosing Point Park was its city location. I wanted to go to school in a place that felt alive, and Pittsburgh is overflowing with character. Plus, Point Park offered me an undeniable scholarship!"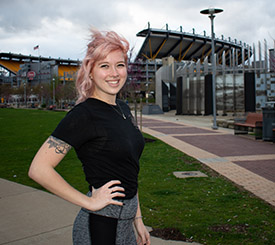 Multimedia major from Pittsburgh, Pa.

Why did you transfer to Point Park University?
"I chose Point Park because I was looking to transfer schools and find a major that better suited me and my interests. I saw that Point Park offered multimedia, and the courses and job opportunities sounded interesting and fun. I toured campus and Point Park seemed like a perfect fit. I decided to transfer, and man, was it a great decision."
Photojournalism major from Pittsburgh, Pa.

Tell us about your work as a photographer.
"For my own photography business, I have shot more than 25 weddings and have traveled around the world to take photos. I've been to Italy, Mexico, Aruba, Acadia National Park, Yosemite National Park and San Francisco. I've had the opportunity to take photos for the Philadelphia Public Record and I was a marketing intern for Terra Design Studios. Currently, I'm an apprentice for the Enrollment Marketing Department at Point Park. All of these opportunities have helped shaped me into the photographer that I am today."
Sports, Arts and Entertainment Management major from Plainfield, Conn.

Why did you choose Point Park University?
"I chose Point Park for the urban location and small size. Coming from a small town where the nearest form of entertainment was 45 minutes away, it was very appealing that Pittsburgh has so much going on within walking distance to campus. Overall, this school was just too good to pass up."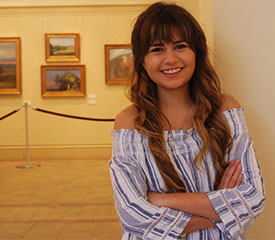 Public Relations and Advertising major from Pinetop-Lakeside, Ariz.

How does Pittsburgh compare to your hometown?
"I come from a small town in Arizona. It's cold here, but I'm dealing with Pittsburgh's winter fairly well. A small town and a big city are usually very different. However, one similarity that I have found is that my hometown and Pittsburgh both have close-knit communities. Even if you aren't a local, you don't feel alone."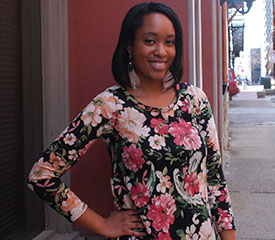 Theatre Arts: Performance and Practices major from Cranberry Township, Pa.

Where is your favorite place to study on campus?
"My favorite place to study on campus is in the recently renovated library study rooms. They're quiet and spacious, and you can hook up your computer to the screen monitors for presentations and take notes on the desks! This makes collaborating for group projects so much easier, and allows an efficient work environment for studying. I love this new addition to the library."
Screenwriting major from Erie, Pa.

How is Point Park preparing you for the next steps in your life?
"Point Park has prepared me by challenging me to become in-tune with who I really am and what I really want out of life. Aside from living right Downtown (which in and of itself has prepared me for my future), Point Park has provided me with many opportunities to discover who I am. I have been introduced to and befriended by some excellent people, I have failed and succeeded, and I have challenged the way I think in every way possible."