more news
Point Park University Offering Free Online Classes for Summer Learning, Movement and Fun
Tuesday, June 16, 2020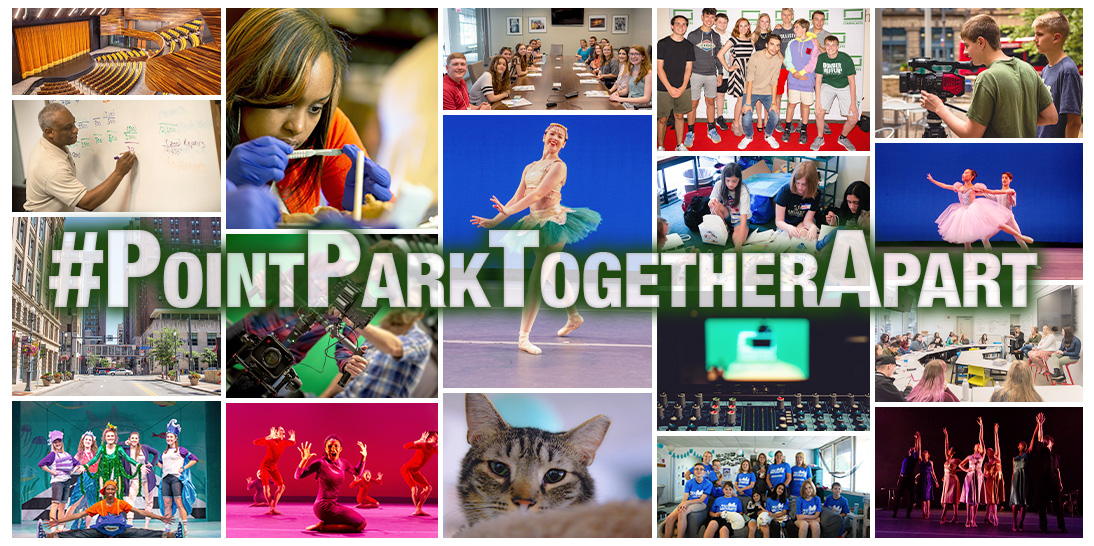 "We wanted to offer a broad array of classes to appeal to different age groups, passions and areas of professional development. This summer, we're offering everything from how to become a YouTube expert, to learning how to bucket drum, to writing your own play or movie."
Heidi Ward, director of community & summer education
Start a podcast, get moving with dance or learn how to write a screenplay are just some of the new skills to learn from Point Park University's summer education programming.
"We wanted to offer a broad array of classes to appeal to different age groups, passions and areas of professional development," said Heidi Ward, director of community & summer education at Point Park University. "This summer, we're offering everything from how to become a YouTube expert, to learning how to bucket drum, to writing your own play or movie."
In addition, the University is offering a robust International Summer Dance program in both Eastern Standard Time and Pacific Standard Time, allowing Point Park to reach a broad group of participants.
All classes are free and open to the public and there is no limit on the number of classes someone can attend, however some webinars have a set capacity for the number of participants. Attendees can register once and then choose one or more occurrences to attend. A participant's first/last name, email address and general location will be required during the registration.
All sessions will be delivered via Zoom, an online and mobile meeting solution.
"We recommend that you download the platform prior to the start of your webinar(s) to become more familiar," said Ward.
Register Online
Visit www.pointpark.edu/onlinewebinars to view a full schedule of classes and to register. 
More About: cinema arts, cinema production, animation, dance, screenwriting, journalism, public relations and advertising, School of Communication, theatre, Conservatory of Performing Arts, high school programs, animation and visual effects