more news
Point Park University Partners with Joon Care to Provide Increased Access to Mental Health Care for Students
Wednesday, October 18, 2023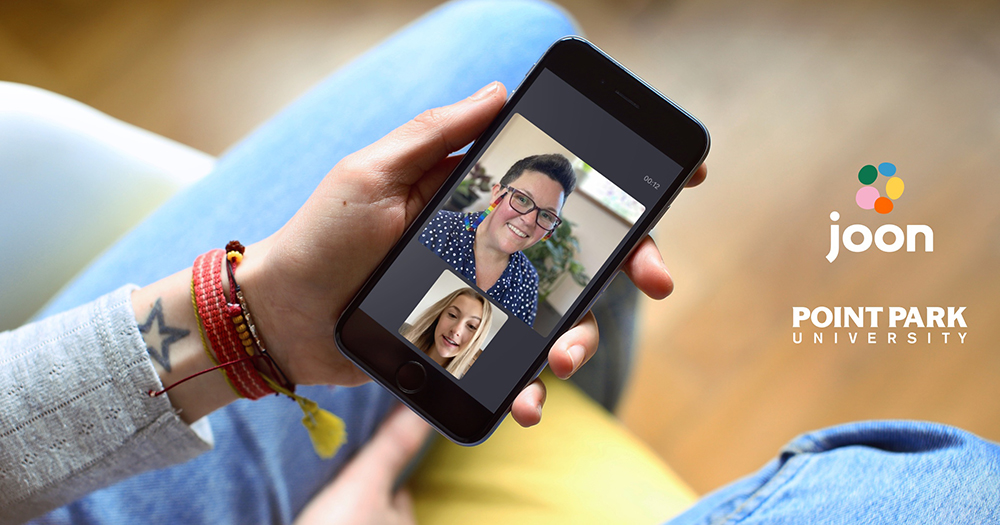 Point Park University has launched a partnership with Joon to offer students increased access to mental health care services. Joon is a teletherapy service designed specifically for young adults.
"As mental health challenges rise among college students across the nation, the Point Park counseling center continues to work on partnering with community organizations to help assist with the demand for therapy services to give Point Park students more access to mental health treatment on and off-campus," said Cassandra Moffat, Psy.D., M.A., director of the University Counseling Center. "The counseling center recognizes that the location of the campus and transportation concerns can make it difficult for students to access care, which is why we are partnering with Joon."
Joon's virtual model of care is designed specifically for young adults. Joon's clinical team treats anxiety, depression, stress and other mental health challenges. Joon is powered by a purpose-built mobile app and therapist platform to support and empower teens and young adults 13–24. Point Park students can access Joon's online therapy from a location convenient for them using an iPhone or iPad. In addition to a personalized treatment plan with a dedicated licensed therapist, they also get on-demand skill-building resources that help them thrive between therapy sessions. 
"With new demands and a lot of change, transitioning to college can be a stressful time for students," said Emily Pesce, CEO of Joon. "Joon's goal is to make sure access to clinically proven, world-class mental health support is available when needed during this and other pivotal moments in the lives of teens and young adults. We're proud to partner with Point Park University to support their students by providing access to our incredible platform. It's energizing work with a partner that prioritizes their students' mental health and wellbeing by making available outcome-driven, innovative solutions like Joon."  
Students or their parents can request an immediate therapist match using Joon's online form for Point Park. Joon is an in-network provider with Point Park's insurance partner Highmark of Pennsylvania, so for many students, the cost of therapy will be one low monthly copay.
More About: health services