Student Well-Being and Support
Growing resilience for a rich life and successful career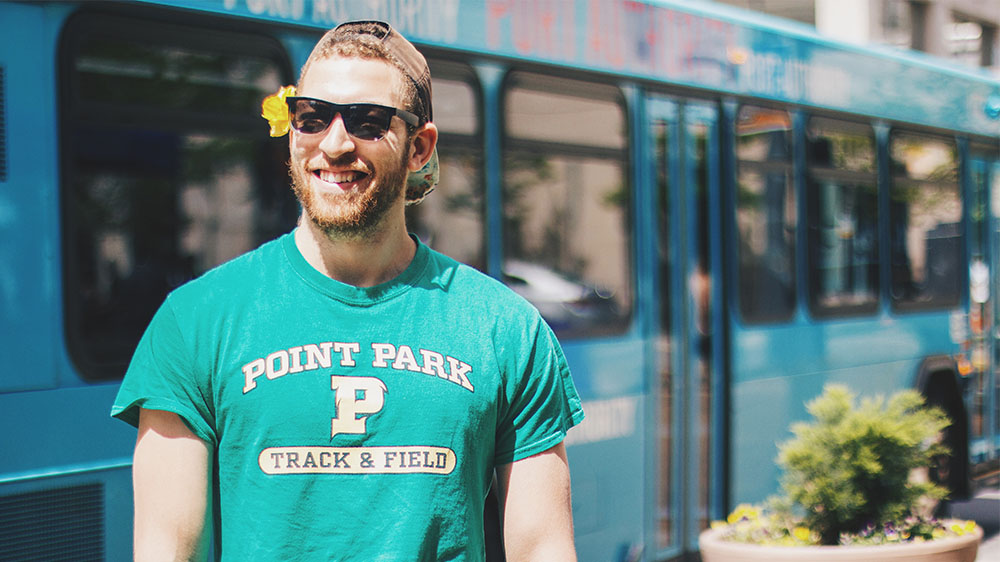 Sometimes things happen ­– you don't feel well and want to see a nurse or need a doctor's appointment. Maybe you feel stressed, sad or you're having a hard time adjusting to changes in your life and want someone to talk to. Maybe you have questions about your own spiritual life.
Or perhaps you want to learn more about yourself or rise to a new challenge of personal growth. Maybe you're looking for some academic support, like a tutor for that difficult class, or you want help with developing your career goals.
Health and well-being are directly related to achieving your goals and getting through tough times. This is true for individuals and communities, alike. Learning to take care of yourself and your community is an important part of the college experience and will provide you with skills that will benefit you throughout your life and career.
The good thing is that we are here to help. Point Park has dedicated professional staff and trained peers to help you, whether you need assistance with a health issue, you are looking for guidance with your studies or career plans or just need someone to talk to.
We encourage you to be informed of the network of support at Point Park and join us in helping everyone learn how to advocate for their needs and take initiative to seek help when needed. If you are not sure where to turn, you can reach out to any support department and they can help you get to the right place. You can start with ANYONE you trust – a friend, family member, staff or faculty at Point Park. Anyone with whom you feel safe. They can help you find the right next step.

We are proud to announce that Point Park University is a JED Campus. In the fall of 2020, PPU joined the JED Campus program in support of student mental health and well-being. The program is a nationwide initiative of The Jed Foundation (JED) designed to help schools evaluate and strengthen their mental health, substance misuse and suicide prevention programs and systems to ensure that schools have the strongest possible mental health safety nets. By joining JED Campus, Point Park demonstrates a commitment to the emotional well-being of its students. JED Campuses embark on a multi-year strategic collaboration that not only assesses and enhances the work that is already being done but also helps create positive, lasting, systemic change in the campus community. The program provides schools with a framework for supporting student mental health, as well as assessment tools, feedback reports, a strategic plan and ongoing support from the JED Campus team. For more information about JED Campus, visit www.jedcampus.org.