Mark your calendars. We press "pause" on Tuesday, Oct. 25, 2022.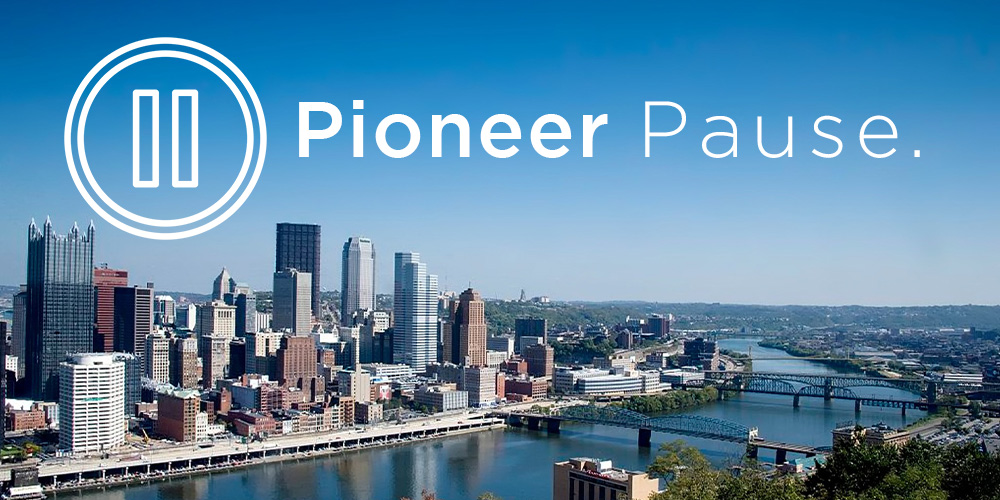 What is the Pioneer Pause?
Much like Downtown Pittsburgh, the Point Park University community is always on the go. Whether you are dashing between campus buildings for classes, or assisting in the everyday operations of the University, the fall semester can be both invigorating and exhausting. There all comes a point when we each must take a moment to focus on our collective well-being.
This fall, the University will be launching a new tradition called the "Pioneer Pause." Our objective is to raise awareness of the importance of mental health, while also strengthening our connections across the campus community. Take a moment to mark your calendars for our inaugural launch on Tuesday, Oct. 25, 2022. 


Get Involved!
Students: All student presenter and performance spots are closed, but we are accepting Event Ambassador Volunteers. Fill out our Sign-up Form if you are interested in helping people navigate the events on campus.  
Staff, Faculty, and Alumni: Want to make a donation or volunteer on event day? Fill out our Sign-up Form.
Are you a local businesses or organization? If you are interested in requesting a table to share information on campus during the event or donating a prize, fill out our sign-up form.


Questions?
If you have any questions about the Pioneer Pause, please reach out to the Planning Committee Chairs:
Annie Shean, Logistics and Marketing -  ashean@PointPark.Edu
Heidi Ward, Activity Coordinator - hward@PointPark.Edu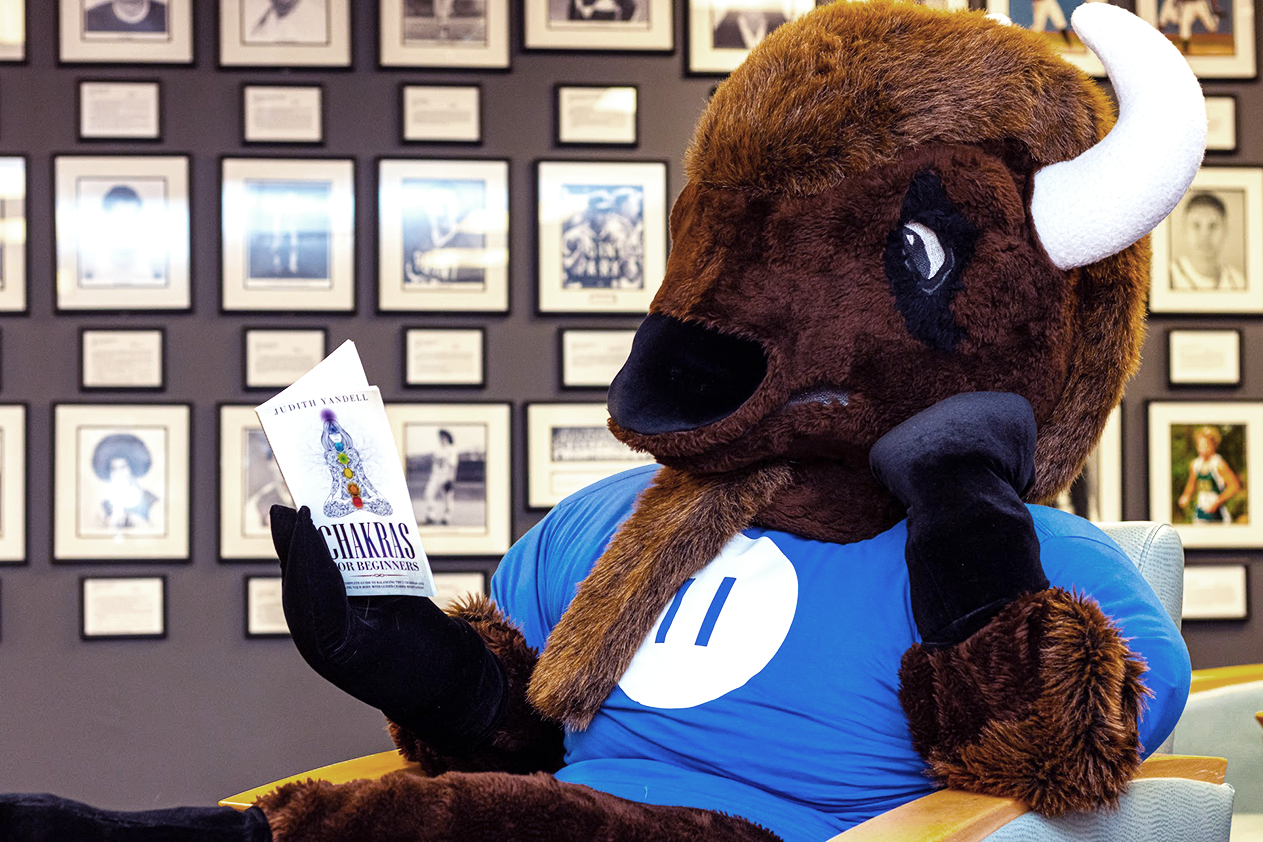 Black Diamond II pausing to read in the Student Center lounge.
Pioneer Pause Event Day Overview:
Stay tuned, our guest speakers will be announced shortly!
To kick off the event day, after breakfast we will be hosting two guest speakers for the University community. All Students, Faculty, and Staff are invited to join us at the PNC Theater in the Pittsburgh Playhouse.
Our planning committee is finalizing programming and events; we expect to release our full schedule by the end of September. In the meantime, here is a brief summary of what participants will be able to engage with on Pioneer Pause Day.
Students will be excused from class and invited to take part in a speaker session in the morning, followed by a day full of fun activities and raffles across campus. Lunch will be available to all in the cafeteria at no charge, and there will be plenty of healthy snacks and beverages provided in the afternoon. 


Faculty and Staff will be given a reprieve from their daily instruction and work. We encourage everyone to join us for breakfast and speaker sessions in the morning. When we break for lunch, join our students in the cafeteria at no charge, or make plans to join colleagues and friends out at one of the many restaurants Downtown. The afternoon will be filled with fun activities open to all across campus, along with  raffles and healthy snacks.
Events are expected to take place between the hours of 8:30am-3:30pm. We encourage the campus community to end the evening by supporting our University Women's Volleyball team at 7:00pm in the Student Center for their home match. Blank signs and markers will be provided to help cheer on our Lady Pioneers!
*Information forthcoming.
We will inform everyone of the great offerings we will have available for those who can't join us on campus soon! Stay tuned, and bookmark
PointPark.Edu/PauseOnline
for future access.
History
The Pioneer Pause is a grassroots initiative started in fall of 2021 by university staff members on the Academic Excellence Committee. When discussing potential priorities for the year, one common theme arose: the need to address mental wellness.
When the COVID-19 pandemic spread across the globe, our lives were all affected in various ways. Two years later the world has not returned to the way things were – and have instead morphed into what we call "the new normal." Feelings of stress, anxiety, loneliness and a disconnect from our peers have become commonplace as we begin to move forward.
The committee began to gather benchmarking data and research, confirming that other higher education institutions are experiencing the same problems. During this process, information was gathered about "Mountain Day" -- a traditional event held at many northeastern colleges and universities. The committee utilized the idea of reserving an annual day off classes and built our own twist on it. Rather than having  a randomly selected day of community building activities such as group hiking and bonfires, we would select a specific date to hold our fun and relaxing activities to reduce the stress we all experience at the midpoint of fall.

With firm data in hand, the envisioned event was presented to University leadership, who granted us the opportunity to turn our idea into reality. For more information on how the Pioneer Pause came to fruition, check out the short presentation below.
*Alternatively, you may download the presentation slides in PDF format here.
Additional Events:
Mark your calendars for these additional Heath and Wellness events on campus!
Tuesday, September 20th from 9am-3pm
Hosted by the Center for Media Innovation
Learn about types of therapy, community advocates working for your well-being, and  hear from young people sharing their experiences of mental illness and addiction. Students can find resources and watch recorded guest speakers clicking this link.
Student Health and Wellness Fair
Tuesday, October 11th
from 9am-3pm
Hosted in the Lawrence Hall Lobby and Ballroom
The Student Health Center invites you to stop by and check out our community resources, play games and win fabulous prizes!