Study HR Management on Campus or Fully Online
Our human resources management major prepares our students to become strategic business leaders who enable organizations to succeed. We will give you a solid background in psychology, business, sociology and education — and prepare you for a variety of HR-related professions.
You'll gain extensive knowledge and skills in personnel management, leadership, adult development, computer applications, workplace regulations, compensation and benefits, organizational behavior, labor and industrial relations and more.
Our program offers immense flexibility for students, with most courses offered in an accelerated 8-week format. Additionally, courses are offered on campus, fully online or in a livestream campus format that allows you to stream classes in real time. 

Additionally, you will benefit from opportunities to interact and work in the HR field:
HR Partner Program — Matched with a business partner, each student connects monthly with the HR professional to discuss the real-world application of concepts while developing a professional network.
Internships — Our Downtown location and industry relationships will help you obtain internships in the HR field.
Co-Op Program — Earn paid, full-time positions in the HR field as well as college credit.
Earn Your Bachelor's and Master's Degree in Just Four Years
Beginning fall 2024, the Human Resources Management degree program will offer an accelerated delivery time, making it possible to earn your bachelor's degree within three years and a master's degree in one year. Learn more here. 
Whether you're pursuing your B.S. degree or a post-baccalaureate degree, Point Park's online programs are offered in a flexible format at an affordable cost. Online courses are 8 weeks long and are always offered asynchronously for your convenience. 
Online students have access to the same great benefits as those on campus:
Point Park faculty with real-world experience.
Small online class sizes for individualized attention.
A full spectrum of University resources.
A student success advisor offering support from application to graduation, who will guide you to successfully complete your degree.
Cohorts begin every eight weeks. Apply now!
Alignment with Professional HR Organizations
Our human resources degree fully aligns with the HR Curriculum Guidebook and Templates of the Society of Human Resource Management, the world's largest association devoted to human resource management. SHRM serves the needs of HR professionals and advances the interests of the HR profession.
Point Park's program is also an SHRM-CP and SHRM-SCP Recertification Provider. 
Point Park's academic program alignment to the competencies and functional areas of the SHRM-CP certification demonstrates a commitment to teaching what is important in the human resources field today. Additionally, the alignment of the curriculum can help students understand how jobs in the field function in the real world and prepare them for the SHRM-CP exam. Our program utilizes the SHRM Learning System to prepare students for the SHRM-CP exam.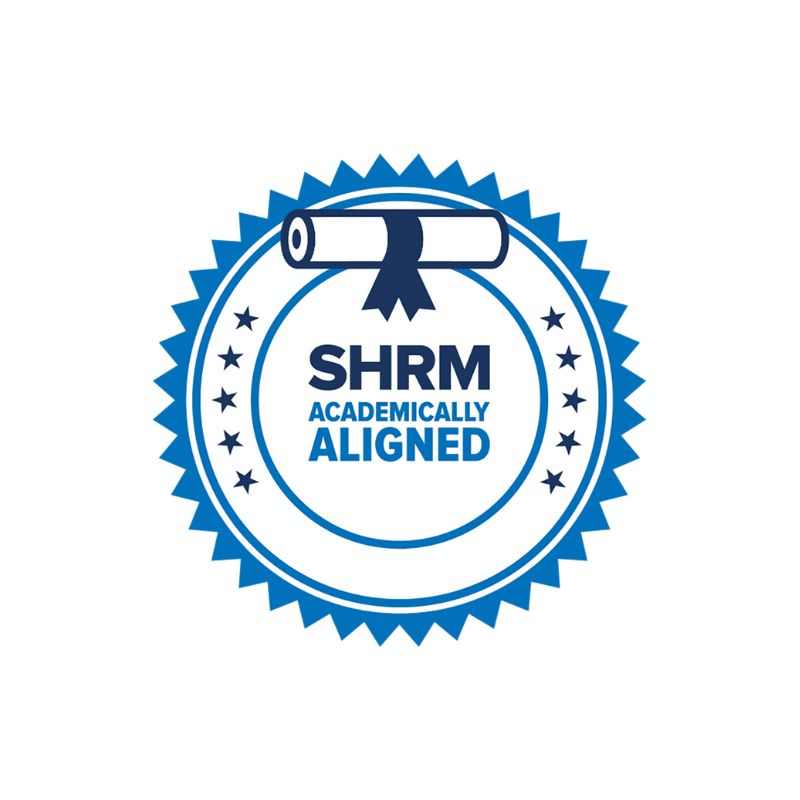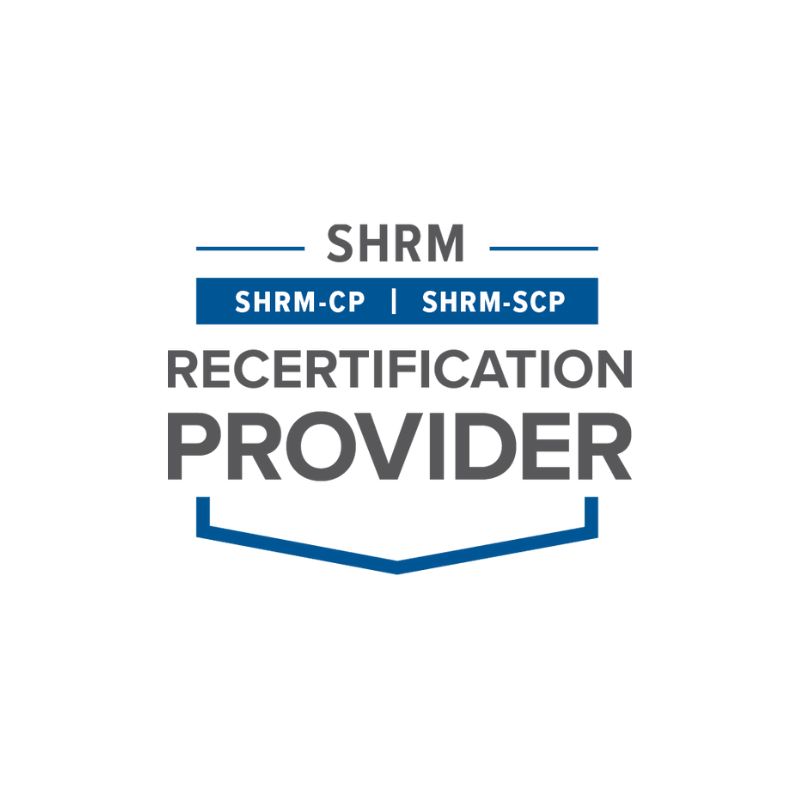 4+1 B.S./M.A. and Early Start Master's Programs
4+1 B.S./M.A. Human Resources Dual Degrees Program: If you are an undergraduate human resources management major at Point Park interested in expanding your career options in the HRM field, explore our accelerated, dual degrees 4+1 program in collaboration with Indiana University of Pennsylvania (IUP). We offer an affordable opportunity to earn both a Bachelor of Science degree in human resources management from Point Park and a Master of Arts degree in human resources and employment relations from IUP — in five years and fully online if you choose. Learn more.
Early Start Master's Program: The human resources management degree program is included in Point Park's Early Start Master's Program, through which students have the option to take two core classes from one of our master's programs. This program enables students to earn a Bachelor's degree and a Master's degree from Point Park in as little as five years. Learn more.
Internship Opportunities
Students in our HR management program have interned for organizations including:
American Lung Association
Cook MyoSite
Del Monte Foods
EdgeCo Holdings
Empyrean Services
Holy Family Institute
Great Lakes Behavioral Research Institute 
New Hill District Business Association
Pennsylvania Women Work Program
Pittsburgh Human Resources Association
Waddell & Reed
Student Human Resources Association
Point Park's Student Human Resources Association (SHRA) is the University's student chapter of the Society of Human Resources Management (SHRM) and offers support, events, networking opportunities and professional development experiences to students to help them develop their networks and improve their career paths. SHRA is open to all Rowland School of Business students. 
"My involvement in SHRA has made me more assertive in my knowledge and abilities," said HR management graduate Mara Van Thiel '23. "Since my sophomore year, I've had opportunities to network with HR professionals, including representatives from the Pittsburgh Human Resources Association and the Society of Human Resources Management. My experiences with SHRA and the people I've met through it have helped contextualize and solidify the concepts I was learning in class and gave me the ability to transition smoothly into the workplace."
Learn more about SHRM and the field of HR in this video from the Pittsburgh Human Resources Association. 
Career Options
With a human resources degree, you will have the option to pursue various career opportunities, such as:
HR Generalist
HR Specialist
HR Manager
Recruiter
Training and Development Coordinator
Volunteer Coordinator
Employee Relations Manager
Compensation or Benefits Analyst/Manager
HR Information System Manager
Training and Development Manager
Labor Relations Manager
Point Park University
201 Wood Street
Pittsburgh, PA 15222-1984
Ready to learn more?