Triple Threat Musical Theatre Program Ranked Best in the Country
Continually ranked as one of the leading musical theatre training programs in the United States and recognized by Playbill in recent years as one of the top 10 programs with the most alumni on Broadway, Point Park University's B.F.A. in musical theatre prepares graduates for a performance career in the professional theatre.
Students are trained with equal emphasis on acting, singing and dancing. This triple threat approach provides training in all areas of style from traditional musical theatre to contemporary pop/rock, which supports students in developing their craft, fostering a taste for excellence and celebrating the countless ways in which stories can be told.
Students learn from faculty who have trained and worked on stages around the world. Acclaimed guest artists, playwrights, directors, choreographers and casting directors regularly come to Point Park's Downtown Pittsburgh campus to conduct classes and workshops.
While immersing themselves in this rigorous 133 credit curriculum, students have the opportunity to audition for the Conservatory Theatre Company, student-directed films, student-run theatre companies, as well as other performance opportunities within the musical theatre program and the conservatory. This dynamic four-year program culminates in working with industry professionals and a New York and virtual showcase.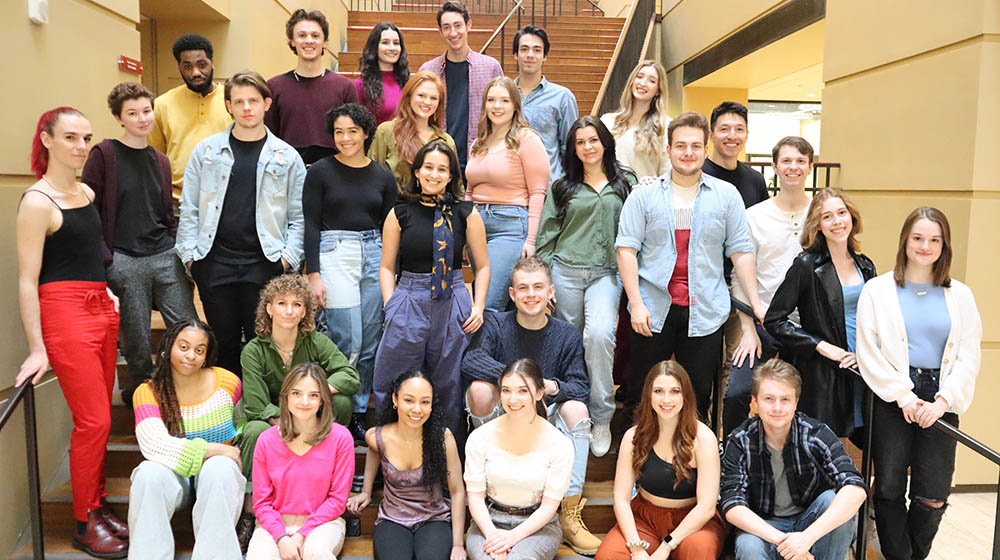 Each year, seniors majoring in theatre participate in the Conservatory of Performing Arts annual showcase to help launch their careers. Over the course of the school year, students train with leading professionals to prepare them to showcase their skills for industry professionals. 
Learn more: Minors | Coursebook | Course Descriptions
Musical Theatre Program on Instagram
View this profile on Instagram
Point Park University
201 Wood Street
Pittsburgh, PA 15222-1984
Ready to learn more?