more news
SAEM Grad Advocates for Live Entertainment Industry Pandemic Relief
Alumni Profile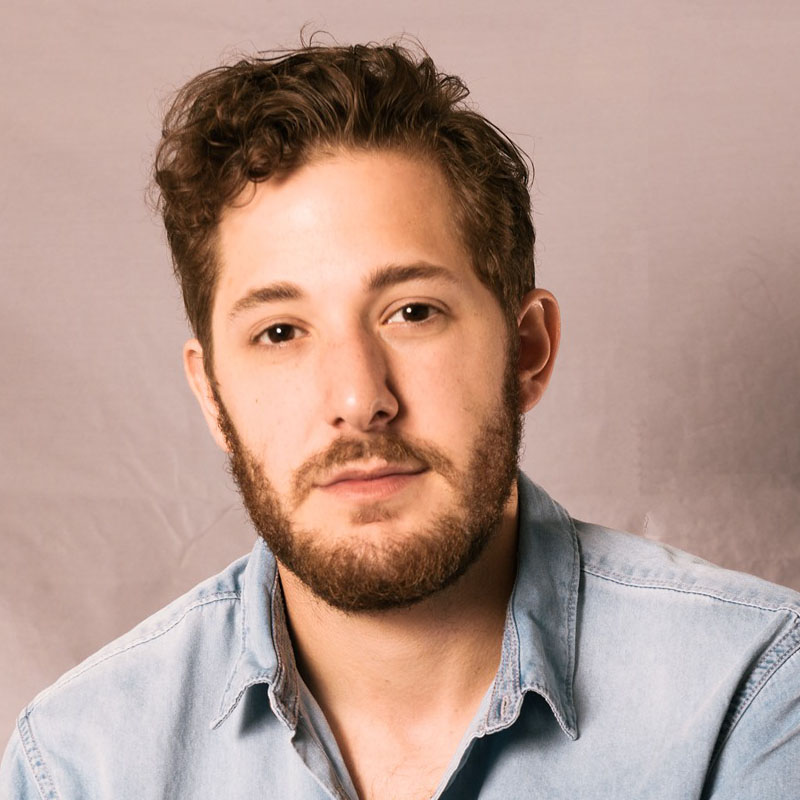 Meet Adam Valen '15
Job Title & Employer

Marketing Manager, Drusky Entertainment

Job Title & Employer

Pennsylvania Precinct Captain, National Independent Venue Association

Major

Sports, Arts & Entertainment Management

Graduation

April 2015

College Activities

SAEM Club, Pollstar collegiate ambassador and volunteer 2013-14

Hometown

Pittsburgh, Pa.

High School

Taylor Allderdice High School

Now Living In

Pittsburgh, Pa.

Hobbies & Interests

Playing guitar, biking, binging endless Netflix shows and playing with my pup
"Being ahead of the curve and getting your foot in the door is what the SAEM program prepares students for, in addition to offering a wealth of knowledge and understanding of the industry."
Adam Valen '15
How did the SAEM program prepare you for your career?
The SAEM program provides the real-world experience needed to develop your craft, find your position and build your network. The industry is very experience-based and network-oriented, so it's incredibly important not only to have a business sensibility but a sensibility with people. You work with people from different walks of life every day, from different backgrounds, experience levels, ethnic backgrounds, etc. Being ahead of the curve and getting your foot in the door is what the SAEM program prepares students for, in addition to offering a wealth of knowledge and understanding of the industry.
The program prepared me to be open to opportunity. I did grassroots marketing for a promoter for free for about two years until I was offered a position as an intern, and I really worked my way up the ladder. You have to be ready to work hard and work long hours. 
SAEM faculty have such unique skill sets and expertise, between Paige Beal's marketing expertise, to Teresa Gregory's event management skills, to Ed Traversari's knowledge of the music industry.
The live music industry was among the first industries impacted by the COVID-19 pandemic. How have you and your team pivoted in the last nine months to react to this changed world? What do you have in the works for 2021?
Like most venues and promoters, at Drusky Entertainment, we thought this would pass in a few weeks, which turned into months, which is now looking like a nearly 18-month hibernation. We have effectively rescheduled, postponed or canceled nearly 200 events in the last nine months.
We were fortunate to come into partnership with the Starlight Drive-In in Butler to present some drive-in events with national artists, including The Struts, Marcus King, Blackberry Smoke, Iliza Shlesinger, Nate Bargatze and others.
The new year is really a toss-up. We have events from 2020 rescheduled for spring and summer 2021. The news of a vaccine is hopeful and will give us some idea of when events can return in any capacity. We will likely try and strike back up on some of these drive-in events as well, which will give staff much-needed work and offer patrons more options for socially-distant events.
What is #SaveOurStages, and how are you involved?
#SaveOurStages is the byproduct of the formation of the National Independent Venue Association (NIVA). NIVA formed in wake of the pandemic in an effort to unify independently owned venues, promoters and festivals to lobby on Capitol Hill for federal relief.
It quickly became one of the most effective grassroots marketing campaigns I've ever seen. The hashtag became more than just a phrase because in August, Senators John Cornyn and Amy Klobuchar introduced the Save Our Stages Act, a $10 billion industry relief bill, which is under consideration for passage. If passed, it would be the largest arts-related bill in history.
I have pivoted from my role as marketing manager to lobbying to our congressional representatives in Pennsylvania, urging them to acknowledge, understand and support all NIVA initiatives, policies and legislation. My days are now spent communicating with members of Congress throughout the Commonwealth.
What advice do you have for current SAEM students, especially in light of the pandemic?
This industry will come back strong. While the lights are out, do not feel like the opportunity to get in the door is out the window. The industry needs fresh, hungry individuals with great ideas. We are in this beautiful gold mine of creativity, where it's important to adapt to new scenarios. The playing field has definitely changed, and it's important for students to keep their ear to the ground, find avenues and skills to bring to the table. Now is the perfect time to start discovering new artists, to find a new social media platform, to discover new skill sets and start freshening up on digital advertising classes. Find a way to get ahead of the curve and be innovative.
Is there anything else you would like to add?
Support your independent venues and support local artists! 
Connect with Adam Valen '15
More About: Pittsburgh Taylor Allderdice High School, Pioneer Records, alumni, success story, sports, arts and entertainment management, Rowland School of Business