more news
The Resiliency of Accountancy: A Q&A with Point Park University's Accounting Faculty
Tuesday, May 19, 2020
"Job security is a hallmark of the accounting profession. Every entity, whether big or small, public or private, profit-seeking or nonprofit, government or global, needs accountants."
Point Park University accounting faculty Amy Cesario, Cheryl Clark, Margaret Gilfillan and Jayne Olshanski answer hot topic questions about the accounting field and its stability during the COVID-19 crisis.

As certified public accountants with MBA degrees, these faculty members bring their many years of experience working in the accounting profession to the on campus and online classrooms of Point Park University.
Why is the accounting profession so resilient, especially during challenging times like the COVID-19 pandemic?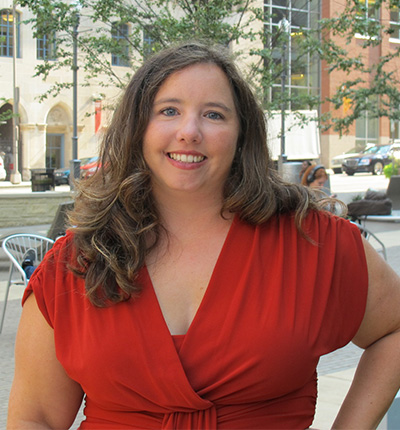 Lecturer Amy Cesario
In challenging economic times, good accounting is critical on several fronts. One reason is because governments mobilize and enact measures to manage crises and they often do this with spending and legislation. Currently with COVID-19, the U.S. Government has enacted a $2.2 trillion stimulus package that includes the Paycheck Protection Program (PPP) for businesses and has beefed up unemployment insurance and direct payments to individuals. All of these initiatives rely on lots of accounting, auditing, tax and financial expertise for governments, businesses and individuals both now and for years to come. 
Also, accounting is a staple function for all organizations. Accounting jobs, in turn, are relatively stable during economic downturns. Job security is a hallmark of the accounting profession.
There are many accountant and auditor positions in the United States — over 1.4 million according to the latest reports from the U.S. Bureau of Labor Statistics. The accounting industry is expected to grow at a rate of six percent and has a median annual pay of $71,550. Every entity, whether big or small, public or private, profit-seeking or nonprofit, government or global, needs accountants. As a result, good accountants can usually find a job. Additionally, more government programs, tax changes, regulation, reporting and oversight means more accounting jobs.
Balance the ledger. What are some common misconceptions about accountants?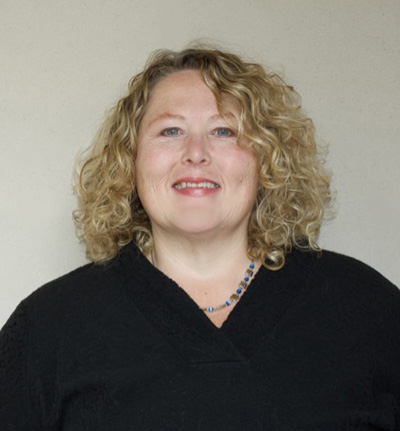 Professor Cheryl Clark
People think accounting is a math class — false! Accountants use some math. We mostly add and subtract … and if we get really fancy, we multiply and divide. That is mostly the extent of it. What accountants really do is analyze and interpret.
Accounting is intellectually boring — false! To understand how intriguing accounting is, you must know the language. If you can understand the language of accounting, there are all kinds of interesting things you can learn. To give an analogy, if I have a document before me that is only written in Italian and I cannot read Italian, it will do nothing for me. However, if I know the language and can read Italian, the insight I glean from it could make a difference in my life.
Accounting is black and white — false! While there are some common rules and procedures, the application of accounting is complex and requires significant critical thinking and judgment.
Accountants are poor communicators — false! Nothing could be further from the truth! Accountants are, indeed, excellent communicators both verbally and in writing. Accountants not only create the financial information for an organization, they also explain it to people inside and outside of the entity.
Accounting is an exciting profession with a great deal of diversity — true! Public accountants encounter a great number of different clients. They may work with business leaders in a variety of areas. One day you can be helping a client who is a dog groomer applying for a loan, another day you may be helping a manufacturer manage their inventory supply.
What makes Point Park University's accounting program stand apart from other universities with similar programs?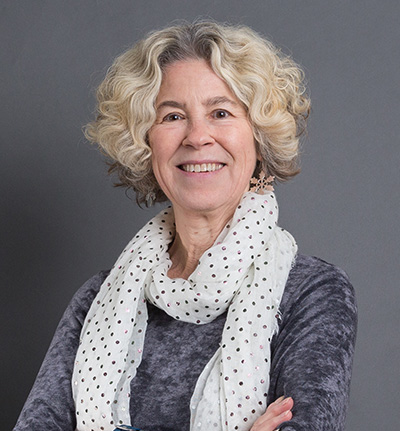 Professor and Chair Margaret Gilfillan
The Rowland School of Business faculty at Point Park is what makes our accounting program stand out. Our focus is on producing accounting practitioners and certified public accountants (CPAs). Each of our faculty members have a wealth of real-world experience and therefore can adapt theory to practice well.
We were one of the first universities in Pittsburgh and Southwestern Pennsylvania to launch an undergraduate online Bachelor of Science accounting program, as well as a post-baccalaureate accounting program. Our online accounting students receive the same rigorous program as our students in the on-campus classroom, and it is taught by the same faculty.
Compared to many other programs in the region, Point Park's accounting program is quite affordable.
Because our courses are condensed, another benefit we offer our online students is the maximum flexibility to pursue an accounting degree while they work or fulfill other life obligations.
What should prospective students know about being an accounting major at Point Park?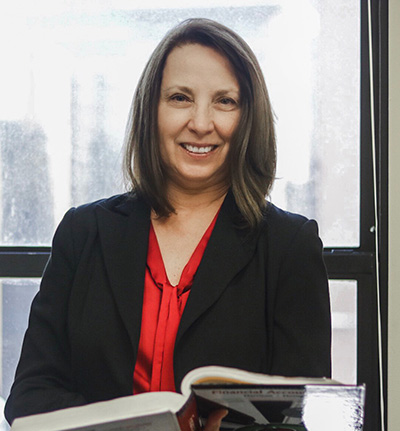 Assistant Professor Jayne Olshanski
At Point Park, we have built relationships with many employers who look to us each year to fill critical accounting positions. Employers recognize Point Park accounting graduates as knowledgeable and career-ready entry-level accounting professionals.
Our faculty works very closely with their students. We have small class sizes and students get to know their professors. Our professors leverage their relationships in the accounting community — both in Downtown Pittsburgh and beyond — to create many co-op, internship and career opportunities for students.
Point Park students are active in the community and profession and this often leads to job opportunities both pre- and post-graduation. The Student Accounting Association, PICPA ambassadorships, community engagement programs, job shadowing and co-op and internship opportunities help Point Park students enjoy a college experience with peers while preparing for successful careers. 
Whether you are a traditional or nontraditional student, we have a place for you at Point Park.
Where have graduates of your program landed internships, co-ops and jobs?
These organizations include, but are not limited to: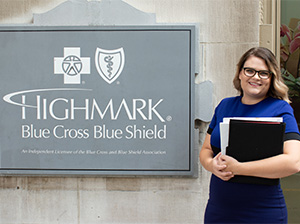 Kelsey Diss '17, fraud analyst for
Highmark
Allegheny Technologies Incorporated
BNY Mellon
CreditVest, Inc.
Dick's Sporting Goods
Ernst & Young (EY)
Federated Investors
HBK CPAs & Consultants
Highmark
They also include: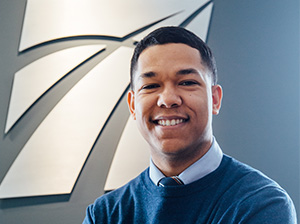 Michael Williams '18, assurance staff for
Ernst & Young

Maher Duessel
ModCloth
PNC
PwC
Schneider Downs
The Kraft Heinz Company
The Treasury Inspector General for Tax
UPMC 
U.S. Steel
What makes the accounting field fun and exciting?
Accounting has a higher than average earnings potential, especially if individuals obtain a CPA license. Check out one of our industry's references: The 2020 Salary Guide by Robert Half.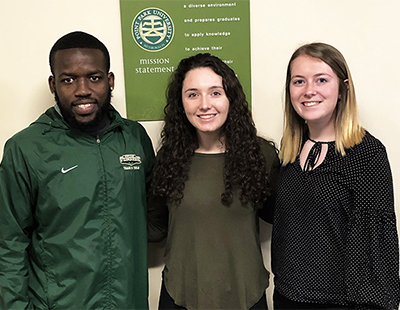 2019 Point Park accounting graduates Andre Bennett,
Jenna Herman and Madeline King 
Accountants are needed and valued in every industry. In fact, accountants are usually part of the executive decision-making team. Accounting jobs are not only plentiful, they are also prestigious and very cool. Accountants are respected and among the most trusted professionals in America.
Accounting is comprised of a variety of fields from corporate, audit and taxation to forensic, nonprofit, governmental and international so accountants can explore many areas to find the one that best suits them.
Lastly, accounting is the language of business and all businesses and organizations need accountants. Accountants are in demand in small, medium and very large organizations. They can be found in hospitals, schools and service organizations, as well as in corporate settings ranging from global organizations such as Disney, Apple and Google to small family-owned businesses. Wherever business takes place, accountants are there to analyze and interpret financial information.
In both good times and bad, accountants have a lot of job security — and the current COVID-19 pandemic has shown the true resiliency of accountancy. 
---
---
More About: Rowland School of Business, accounting, online programs, faculty