more news
Highlights from Point Park University's Annual Family Weekend
Monday, October 22, 2018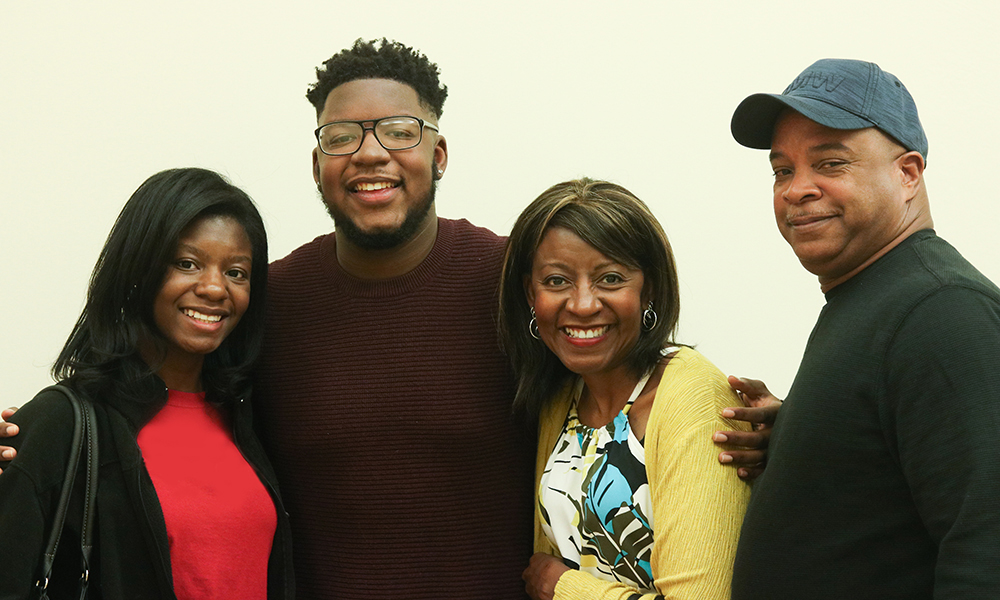 Hundreds of family members traveled to Point Park University for Family Weekend 2018, held Oct. 5-6, to explore the urban campus and everything the city has to offer. Families enjoyed performances by Point Park students and ventured around Downtown Pittsburgh.
"I was really excited to show my family the library. The University Center is beautiful and a pleasant place to be," said Andre Lowery, a senior accounting major from Shaker Heights, Ohio. "We went to the student film showcase, the dance performance and my parents were able to watch my cross country race!"
"For first-year students, it is definitely exciting to have your parents come up and show them around," said Kelsey Eisemen, a senior public relations and advertising major from North Huntingdon, Pa. "I remember last year being excited to show them my room and how I changed it from when I moved in." 
For some students, Family Weekend has become a tradition.
"When my family comes down every year we really like to go to Cherries Diner for breakfast because it's our favorite place to eat here. We also enjoy walking to Point State Park," shared Sara Cumpston, a junior education major from Bobtown, Pa. "I'm on the cheer team so I really liked getting to show them where we practice and hang out as a team!"
Many students were looking forward to showing their families the new Pittsburgh Playhouse, where the welcome reception was held to celebrate the start of Family Weekend. 
Activities included:
"I can't imagine what an exciting adjustment it is for students moving into a new city! The atmosphere is so much different than when my other kids went to college," said Sherry Brayer, mother of Kristi Brayer, an elementary education with special education certification major from Poland, Ohio. "I'm so happy with my daughter's choice to go to Point Park. Pittsburgh really is a great city to live." 
Family Weekend 2018
Reporting and photos by Marissa Johnson, junior multimedia major with a minor in social media
More About: cinema arts, Family Weekend, theatre, library, dance, Downtown Pittsburgh, accounting, athletics, education, public relations and advertising, Pittsburgh Playhouse