more news
Accounting Career Awareness Program Introduces High School Students to Employment Possibilities and Networking Opportunities
Monday, July 11, 2022
Students in grades 9-12 explored the vast field of accounting within Downtown Pittsburgh's vibrant business community as they attended Point Park University's Accounting Career Awareness Program (ACAP), an initiative of the National Association of Black Accountants, Inc., (NABA) that seeks to increase the understanding of accounting career opportunities among high school students in underrepresented minority groups.
Hailing from school districts in the greater Pittsburgh and Philadelphia regions, the students learned about a variety of business topics, explored career options and networked with working professionals during the week-long summer program.
The itinerary included visits to CliftonLarsonAllen (CLA), Sisterson & Co. LLP and Huntington Bank, during which students met with employees at each firm and learned about accounting and finance career options, what it's like working in the field, and what they can do now to start working toward a successful career. They also met on campus with representatives from:
Students experienced the college classroom setting as they took part in courses in the Michael P. Pitterich Sales & Innovation Center with Rowland School of Business faculty members. Professors Amy Cesario, MBA, CPA, and Jayne Olshanski, MBA, CPA, taught students accounting 101, while Hagen Starz, J.D., shared a session on how to start a business. 
Shannon J. Gregg, a graduate of Point Park's MBA and Ph.D. in Community Engagement programs and part-time instructor, gave a presentation on the art of public speaking, and Colleen Paulson, an executive professional development expert, helped students set up their LinkedIn profiles. Online multimedia assistant Chase Barron took students' professional headshots. 
A visit to an escape room, a downtown scavenger hunt and an etiquette dinner with accounting professionals were among the other highlights of the week. 
Read about students' takeaways below: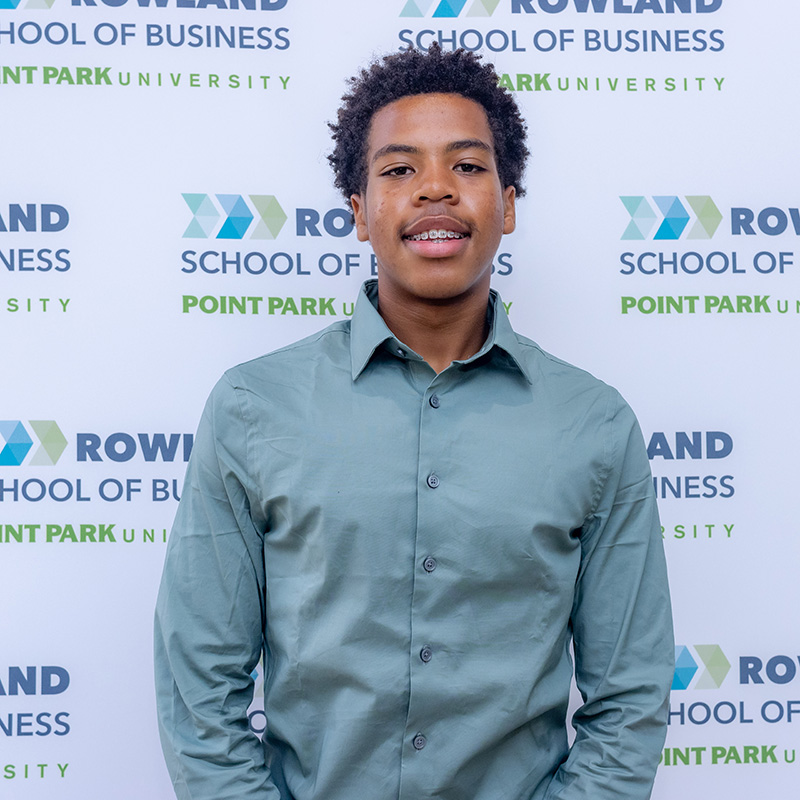 Shawn Mays, 16
Science Leadership Academy in Philadelphia

"The opportunity to learn about finance and business, as well as the program's focus on African-American and urban communities, appealed to me. I liked exploring the career choices that are available to accounting professionals. I learned that accounting is much more than just numbers. It takes self-discipline and organization. It is the language of business, and it gives you the opportunity to help businesses achieve success."
Mateusz Lew, 17
Pine-Richland High School in Gibsonia

"My mom and aunt both work in accounting, and I want to pursue a career in business. I enjoyed meeting so many working professionals and hearing about their first-hand experiences of what it takes to prepare for the field. Now I know what work I need to put in. I've realized accounting is such a different way of thinking about business, and it aligns with the way I think."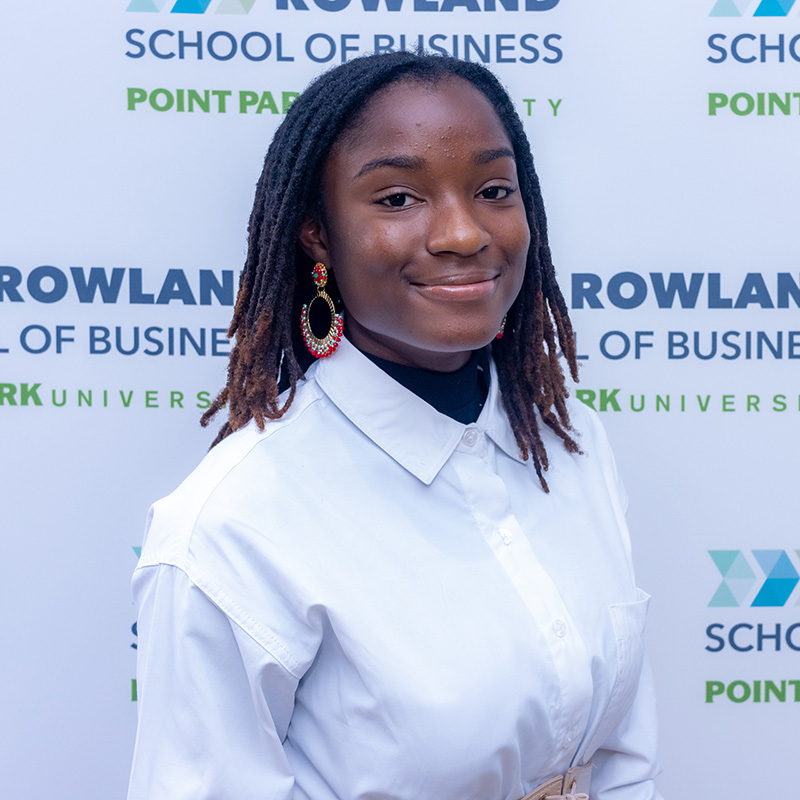 Zahara Simmons, 16
George Washington Carver High School of Engineering and Science in Philadelphia

"I'm not sure what direction I want to go with my career yet, and I want to solidify what I want to do. I hadn't learned much about accounting before this experience. I had preconceived notions of what accounting entailed, but ACAP gave me real-world knowledge of what it is, what it means to different businesses, and how it can benefit your life. I didn't realize how many doors accounting can open. This is my first time in Pittsburgh, and the campus is beautiful. I like that it's so close to Market Square. Point Park feels like a small community, but it is right in the middle of all these different downtown businesses."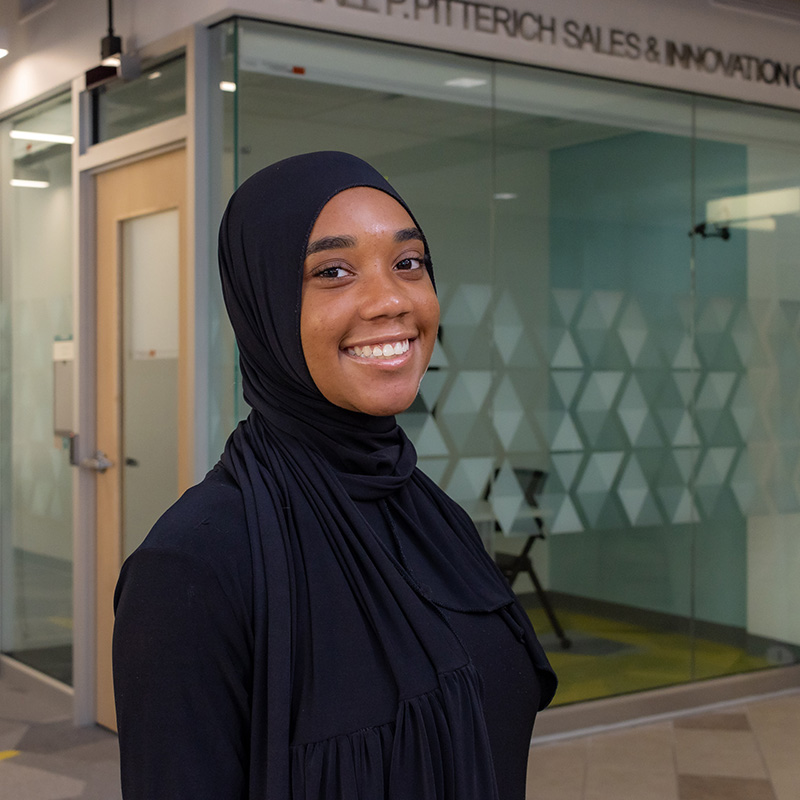 Sanyah Logan, 15
George Washington Carver High School of Engineering and Science in Philadelphia

"I'm going into 11th grade, and I want to have an idea of how to plan out my future. I came to ACAP to get exposure to a potential career path. My favorite part was the etiquette dinner because we were able to network with other professionals and learn from them. I would recommend ACAP to a student who is interested in finding out if this is a career path they want to pursue. I had a stereotypical view of accounting before this, and I am more interested in it now as a potential career. It isn't just math and numbers. There are many different opportunities. I enjoyed visiting the firms, meeting people who work in this field and learning what they do in their various roles."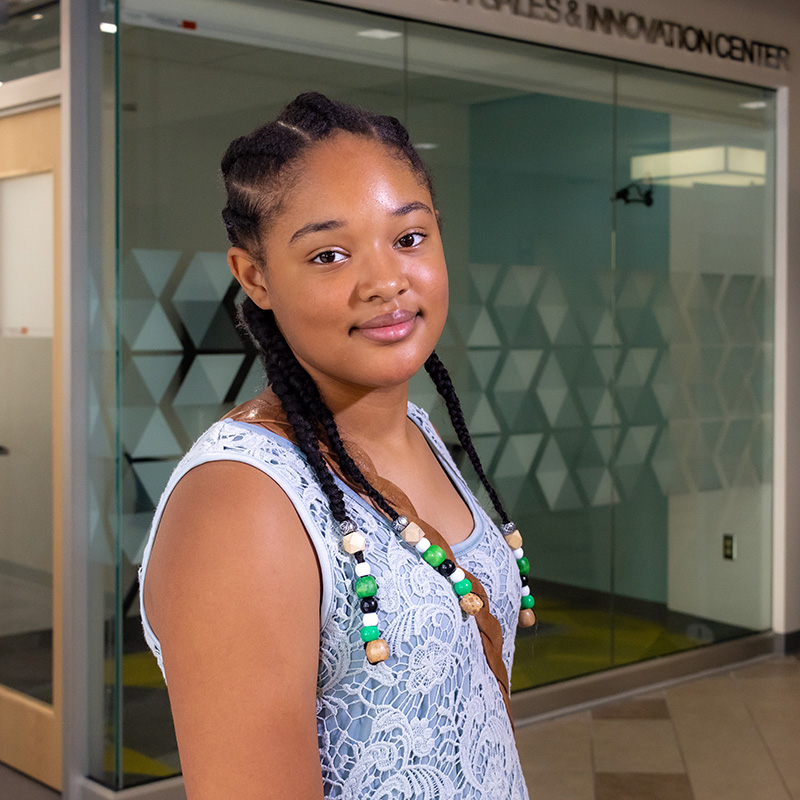 Saniy Harris, 13
Imani Christian Academy in Pittsburgh

"Point Park's campus is small but central to so many businesses. I enjoyed learning about the income statements, balance sheets, and statement of cash flows. My favorite activity during ACAP was visiting an escape room."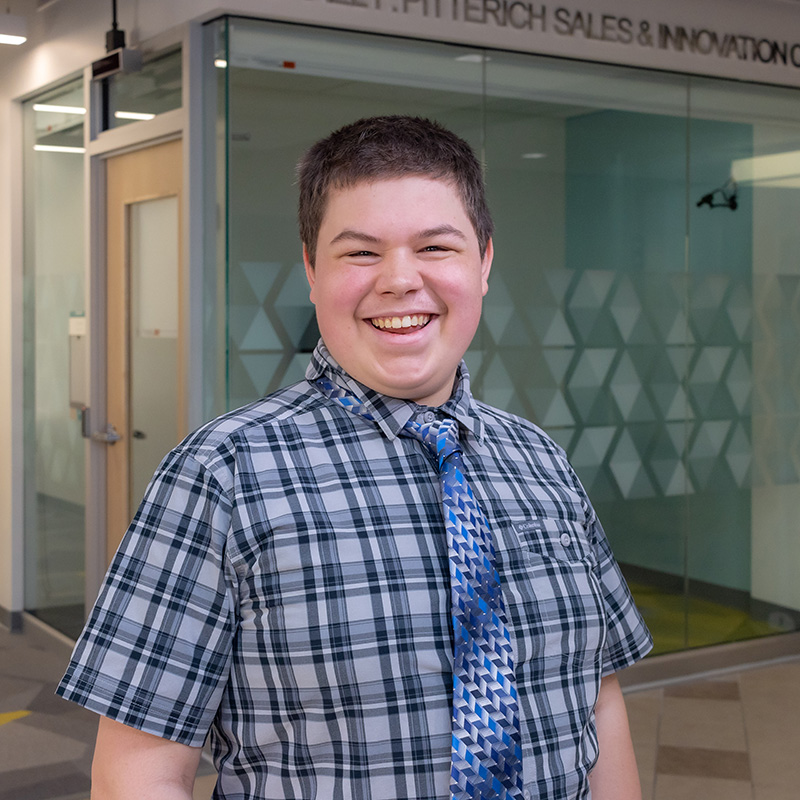 Keller Harry, 16
Rocky Grove High School in Franklin
"I enjoyed learning about not just accounting, but all aspects of business. I liked the financial literacy session because it included hands-on activities related to investing, stocks, and risks. ACAP is a good way to learn whether you're interested in accounting before you commit to a four-year degree program."
Learn about Point Park's accounting degree program in the stories below:
More About: ACAP, high school programs, Downtown Pittsburgh, Rowland School of Business, accounting, Student Accounting Association, faculty, Pittsburgh