Students Explore Downtown Pittsburgh Firms and Network with Professionals at 2023 Accounting Career Awareness Program
Wednesday, July 26, 2023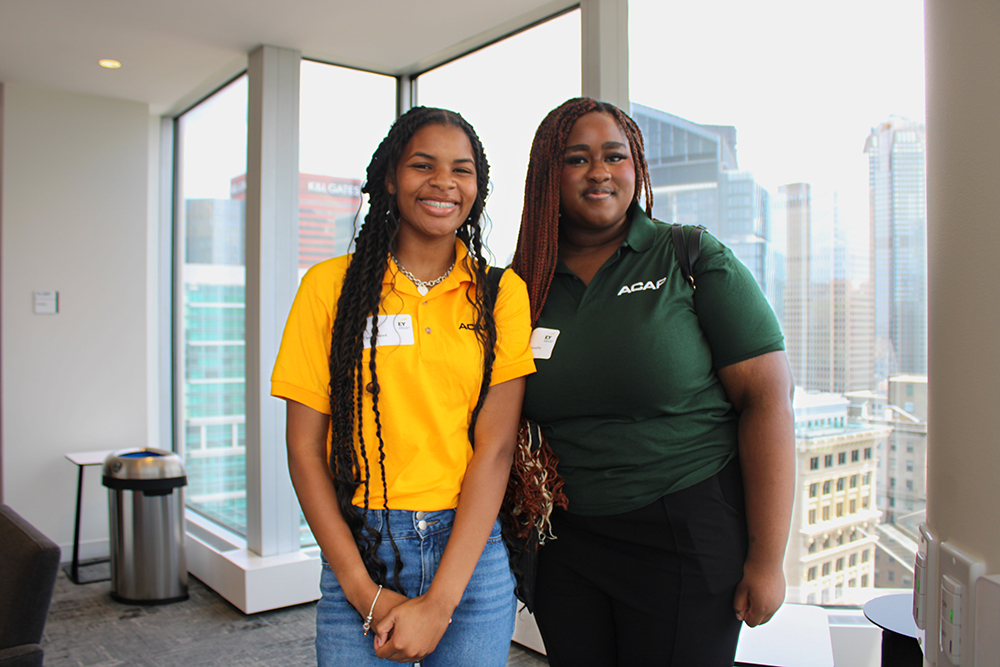 Pictured are ACAP participants Saige Reed and Precious Onuoha during a tour of Ernst & Young, LLP's offices located at One PPG Place in Downtown Pittsburgh.
"ACAP has shown me how diverse accounting can be. It's not just one set thing. It's an umbrella with multiple functions under it."
Saige Reed, junior at Plymouth Whitemarsh High School
Networking with seasoned professionals, writing a business plan and exploring the diverse careers made possible with an accounting degree: Point Park University's 2023 Accounting Career Awareness Program (ACAP) provided students in grades 9-12 from Pennsylvania, Delaware and New Jersey a variety of hands-on experiences to introduce them to an in-demand field that is well-represented in Downtown Pittsburgh's business community.
ACAP, an initiative of the National Association of Black Accountants, Inc., (NABA), seeks to increase the understanding of accounting career opportunities among high school students in underrepresented minority groups.
"Accounting is something every business needs," said Antonio Gonzalez, a senior at Seton LaSalle Catholic High School. "We met many professionals working in the field and learned about how to interact in a business setting."  
This year's week-long summer program included site visits to Ernst & Young, CliftonLarsonAllen (CLA), Grossman, Yanak & Ford and Huntington Bank, as well as learning sessions about career readiness, accounting skills and the language of business taught by Point Park staff and faculty, including Rowland School of Business professors Jayne Olshanski, MBA, CPA, and Amy Cesario, MBA, CPA. Employees from Maher Duessel, PricewaterhouseCoopers and Sisterson & Co. LLP also gave on-campus presentations about the accounting field. An etiquette dinner provided additional opportunities to network with accounting professionals.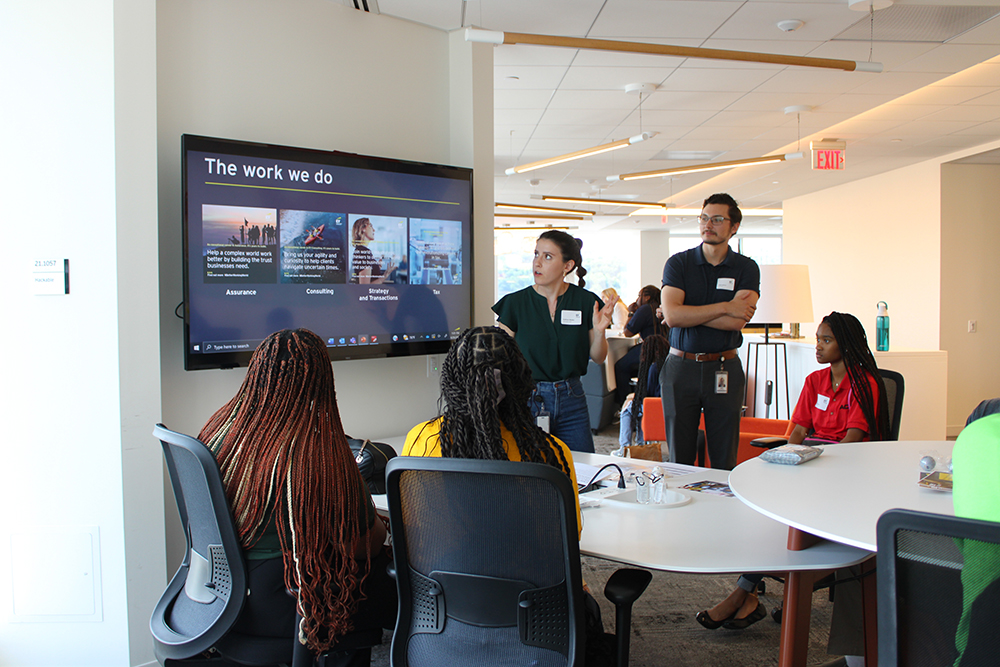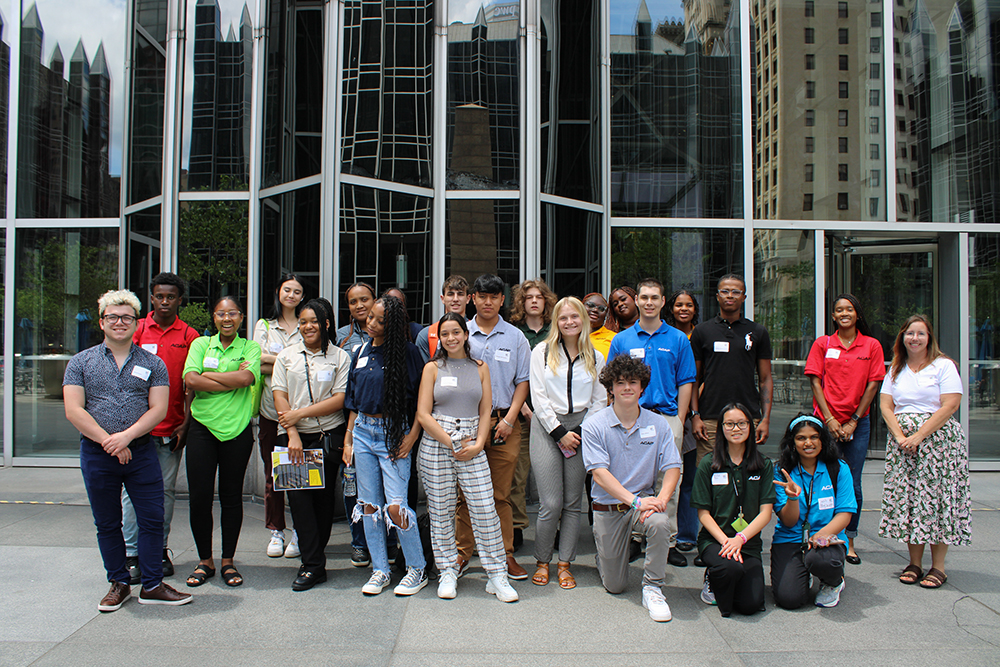 ACAP also allows students to experience what it's like to live and learn on Point Park's urban campus. They live in the dorms, dine in the residence halls, and explore the city. Leisure activities included a Pittsburgh Pirates game at PNC Park, board game night, ice cream social, and dinner in the city with current Point Park students. They also participated in a community service activity with the Pittsburgh Downtown Partnership, assisting with beautification efforts. 
At the closing ceremony, students presented the business plans they worked on throughout the week to their families, accounting faculty and representatives from several Pittsburgh firms. 
Brittney Arnett, MBA, CPA, Rowland School of Business recruiter and community outreach coordinator, has helped facilitate ACAP since its inception at Point Park in 2013.
"This program is near and dear to my heart as it is a unique resource for high school students from underrepresented groups to learn more about careers that they may not see anyone else around them working in," she said. "The week-long experience really opens the students' minds to the opportunities available to them and inspires them to start thinking about life-changing careers. I am proud to be a part of the Rowland School of Business and the work they are doing to make an impact for our youth."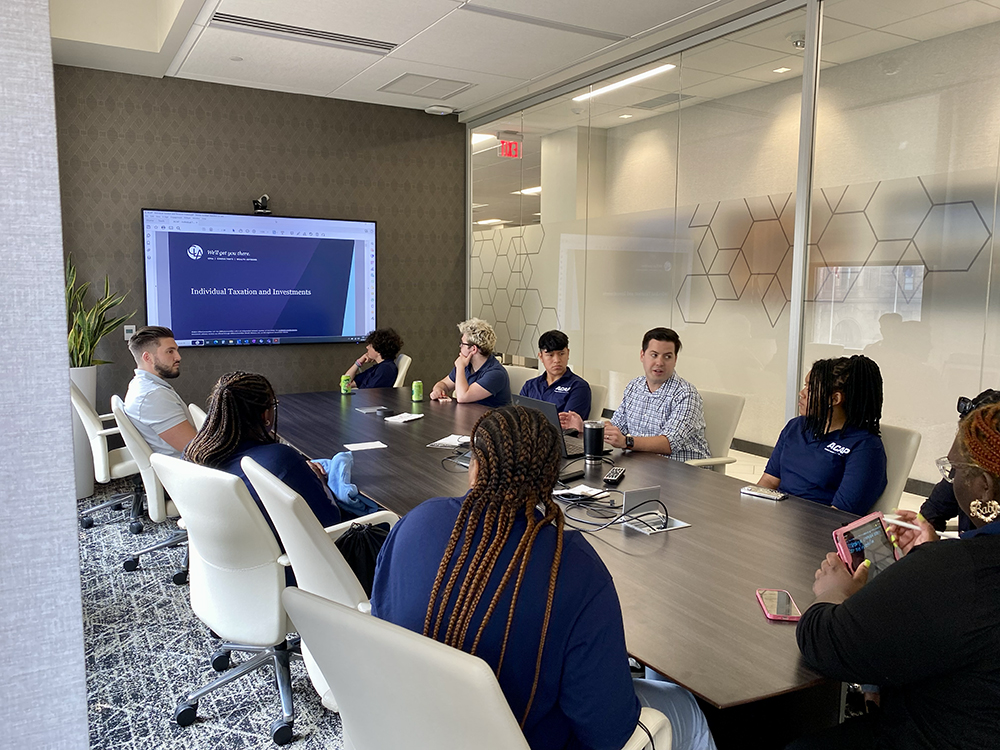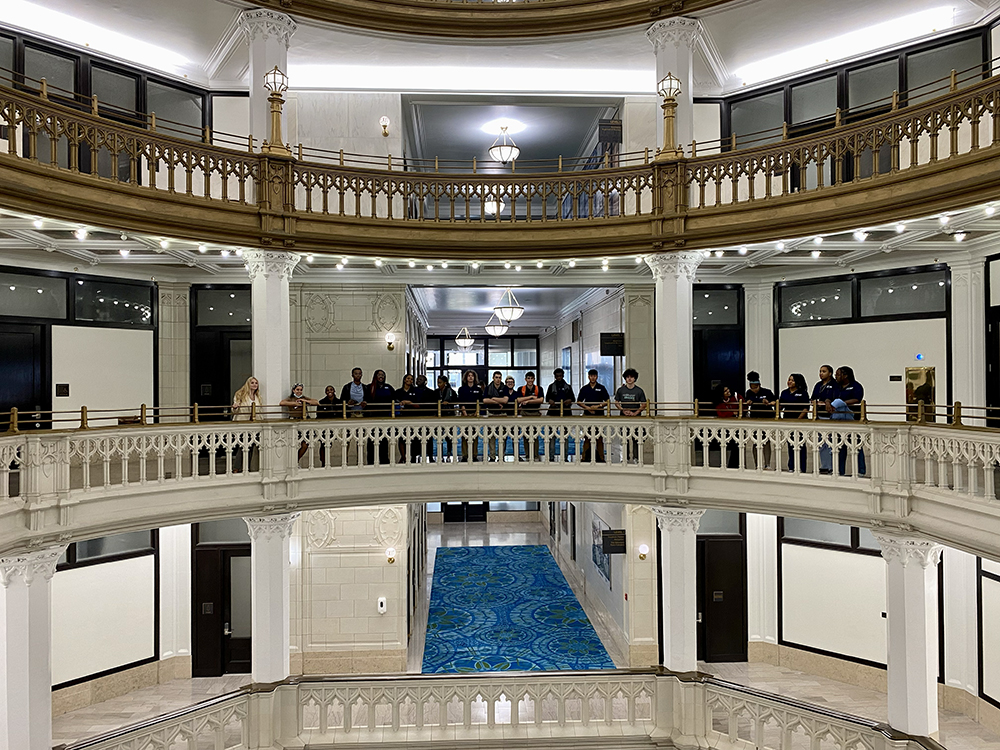 Student Testimonials
Eric Rule, a senior at Central York High School, appreciated the opportunity to meet new people and network with employees from Big Four firms and other companies in the Pittsburgh area. "I also enjoyed the opportunity to experience what college life is like, such as living in the dorms. I like that the campus is in the middle of everything surrounded by all of these companies that offer internships."
"It was a good networking event," said Precious Onuoha, a senior at Pocono Mountain East High School. "The etiquette dinner was fun. I liked the conversations we had, and I learned a lot. The dorm experience was fun, as well as exploring Downtown Pittsburgh. ACAP was very informative and they had a lot of good activities planned. It's helpful, especially if you're going into your senior year trying to decide what you want to do." 
Saige Reed, a junior at Plymouth Whitemarsh High School, attended ACAP to confirm that she wants to pursue accounting. She enjoyed visiting Ernst & Young and networking with their staff. "ACAP has shown me how diverse accounting can be. It's not just one set thing. It's an umbrella with multiple functions under it. I would recommend ACAP because it shows you different aspects of the accounting field. It's not just some boring job in a cubicle. There are a variety of ways to go about it, and it is shown in multiple areas of different careers."
Swati Mylarappa, a junior at Fox Chapel Area High School, is interested in pursuing some type of business degree, so ACAP provided the opportunity to see if accounting is a good fit for her goals. "We got to meet so many different people from huge firms right in the heart of Pittsburgh. It was interesting to learn about how all these different companies work. I really liked making friends from outside of the area. Getting a taste of city life was really interesting. You get to experience being in a professional environment, and you can learn a lot from the counselors."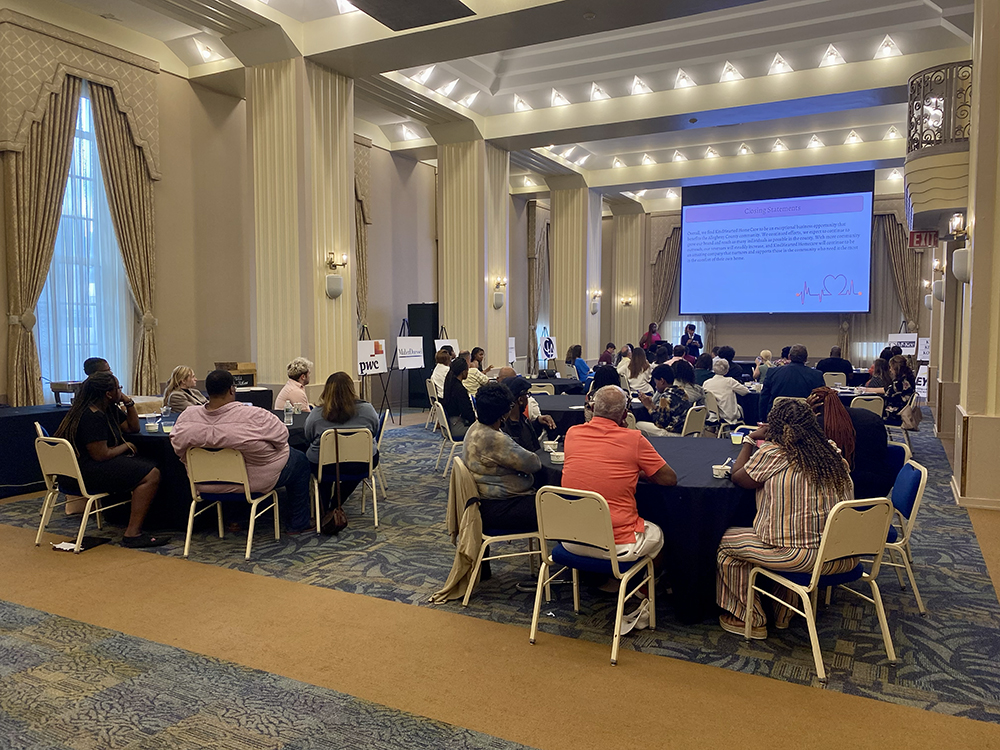 Current Point Park students served as camp counselors, mentoring and guiding participants throughout the week. The team included:
"Not only do I get to work with the students, but I get to network with companies and meet new people in the accounting field," said Harris, who has volunteered as an ACAP counselor for three summers. "I benefit from this just as much as our campers. I would recommend the ACAP counseling experience because it gives you leadership experience, networking opportunities and the chance to visit businesses you don't get to visit in normal, everyday life."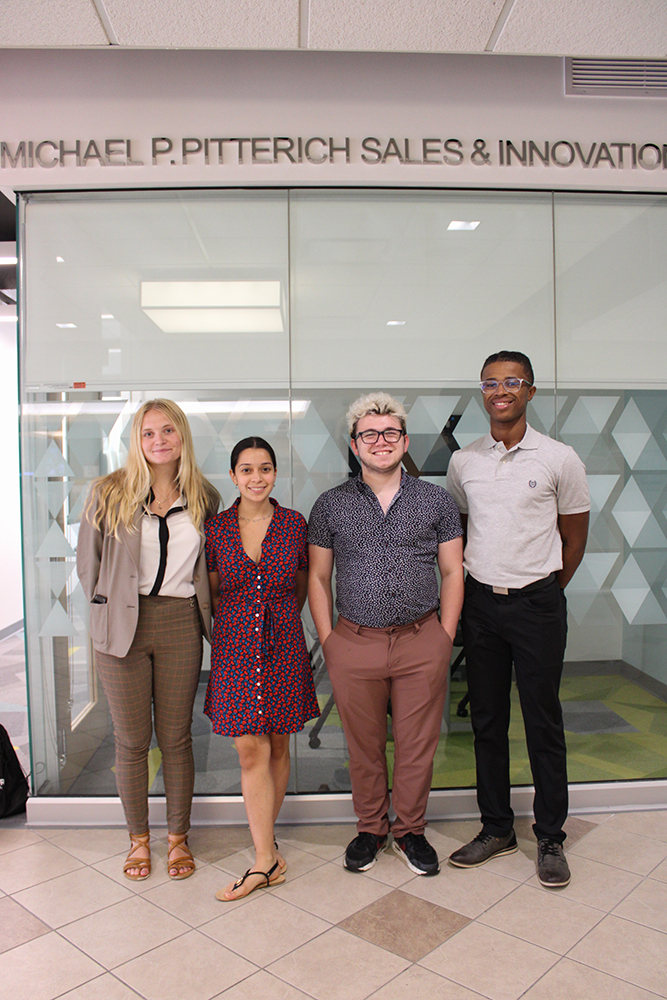 More About Accounting at Point Park:
More About: Seton-La Salle High School, ACAP, PricewaterhouseCoopers, Pittsburgh, high school programs, Downtown Pittsburgh, Schneider Downs, Pittsburgh Pirates, Pittsburgh Downtown Partnership, Rowland School of Business, success story, accounting