more news
#PittsburghMe: Meet Journalism Major Jon Andreassi
Student Profile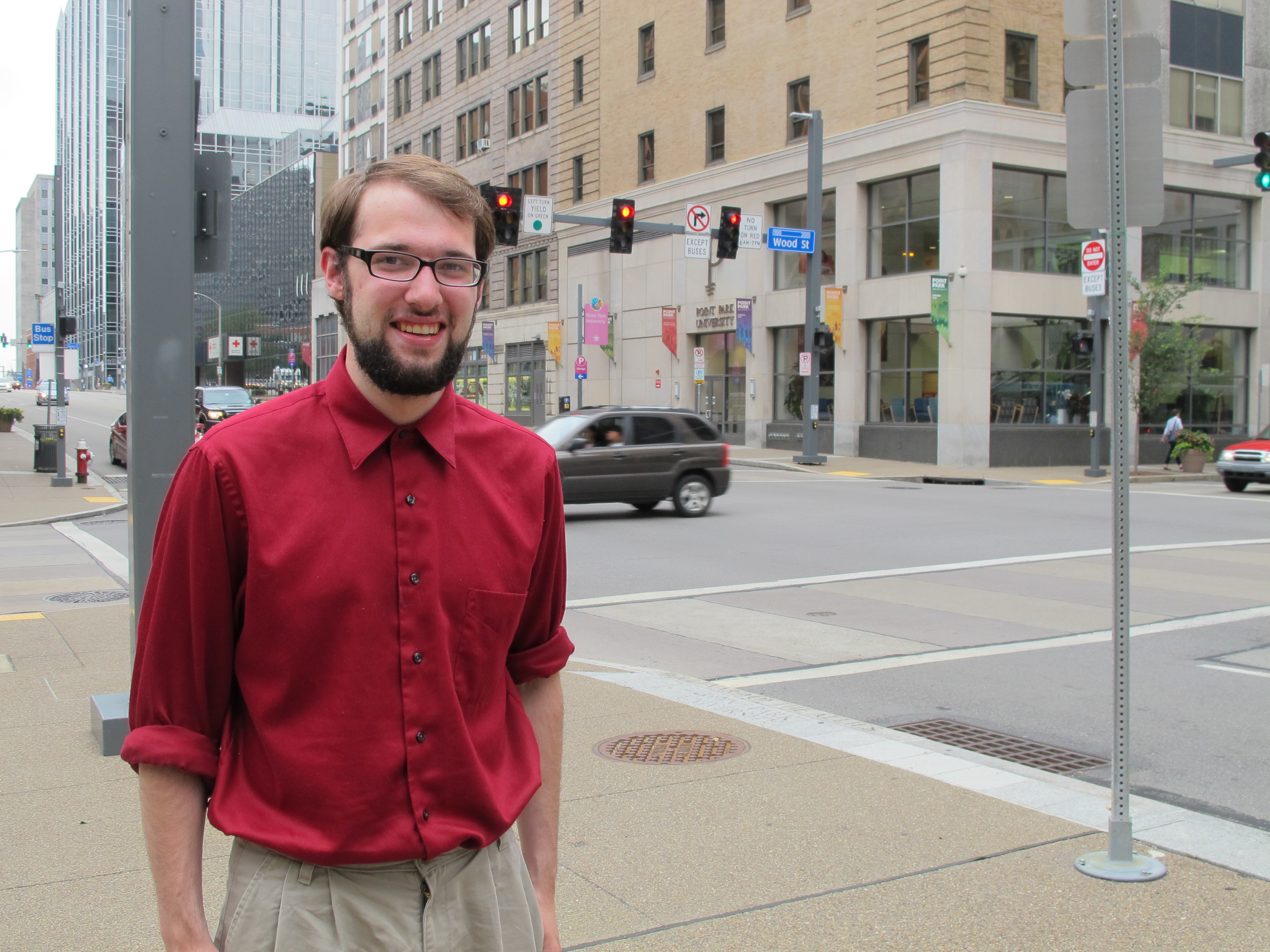 Meet Jon Andreassi
Major

Journalism

Graduation

May 2016

Hometown

Butler, Pa.

High School

Butler Area High School
"Whatever major you have here, there is a club or organization you can join that will help you in your field."
Jon Andreassi
Why did you choose Point Park? 
During my senior year of high school, my journalism class took a field trip to Point Park for High School Media Day. I didn't know much about the school prior, but when we arrived on the campus it was sort of love at first sight. I knew exactly what I wanted to do and it was obvious that Point Park was going to offer me the opportunity to pursue my goals. The Downtown Pittsburgh location was just icing on the cake.
What makes going to Point Park for your major different from any other university?  
Point Park is very much connected with the local media in the Pittsburgh area, so there's a lot of opportunities to make connections and get involved in ways that I don't think are possible outside of Point Park. Also, the location presents itself with a completely unique experience. Being in the heart of Downtown Pittsburgh is definitely not how I envisioned college back in high school, but it's a lot of fun, unless they're doing construction.
What activities are you involved with here at Point Park (both on campus and off)?
I have been heavily involved with The Globe. I started as a copy editor my freshman year, and I worked my way up to becoming the Editor-in-Chief the fall semester of my junior year. The Globe has given me some of the best training and experience that I could ask for out of a college newspaper. 

In addition to that, I am the president of the Point Park chapter of the Society of Professional Journalists. Off campus, I currently have an internship with the Observer-Reporter newspaper in Washington, PA. It's been incredible experience for me to work at daily newspaper and I feel like I've grown a lot as a journalist in the span of only a couple months.
What is your favorite memory that you've had in Pittsburgh? 
There's a lot of them, but I would have to say my favorite is when the Pirates made it to the playoffs in 2013. You could feel the energy in the city. I don't really even have a specific moment; that entire time was a great moment to be in Pittsburgh.
What changes have you noticed in yourself since moving to Pittsburgh? 
I'm a lot more willing to get involved. My first semester here, I was just sort of in a shell and I didn't want to do anything on campus that I didn't have to. But after I started working on The Globe, I learned that's a silly way to think about school.
What advice would you give to an incoming student? 
Get involved, and don't wait. There are a lot of resources available to you here at Point Park and you have to take advantage of them. Getting good grades is important, but don't just focus on class. Immerse yourself in the campus and start building a portfolio early. 

If you're a journalism major, go down to The Globe pitch meetings, and if you're a broadcasting major, join WPPJ or U-View. Whatever major you have here, there is a club or organization you can join that will help you in your field.
Read more #PittsburghMe profiles
---
Text and photo by Jakob Como, senior multimedia major
More About: Downtown Pittsburgh, internships, journalism