more news
Point Park Students Take on Variety of Internships this Summer
Wednesday, June 26, 2013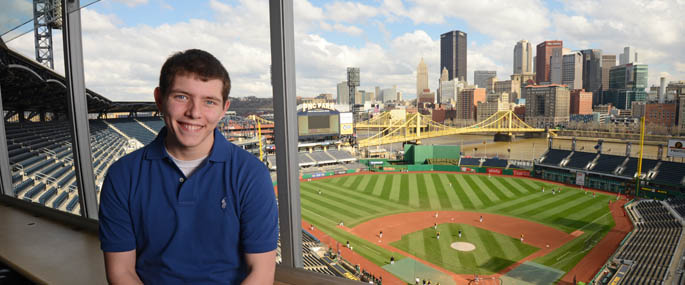 From the Pittsburgh Pirates and Toonseum to Jacob's Pillow Dance Festival and the Bayer Corporation, Point Park University students are gaining real-world, work experience related to their majors through the internships they landed this summer.
With the city of Pittsburgh as its campus, Point Park strongly encourages students to pursue multiple internships. Many of these internship opportunities develop through connections from Point Park's faculty members and Career Development Center.
Below is a sampling of where students throughout the University are interning this summer.
Kathryn Jones, double majoring in public relations and advertising and multimedia, Toonseum, Downtown Pittsburgh
For information regarding internship and career opportunities, visit the Career Development Center's Student Career Opportunities and Support page.
More About: Pittsburgh Pirates, Downtown Pittsburgh, internships, Bayer Corporation